High Quality Marine Lighting in Fort Lauderdale.
Far too often can you spot out boats in Fort Lauderdale that have weak or faulty lighting fixtures. Without the proper illumination to guide you out in the waters, you risk many different things occurring to you and your prized boat. We always encourage our folks to check up on the lights surround their boats, since it is so crucial to be seen in the water. However, there are plenty of people out there that just put this off too many times and procrastinate with this type of maintenance. If you really want to keep your boat in proper conditions, one of the safest things for you to do is check up on those lights! Make that a part of your regular maintenance whenever you care for your boat, and it will definitely benefit you in the future.
Interior Boat & Yacht Lighting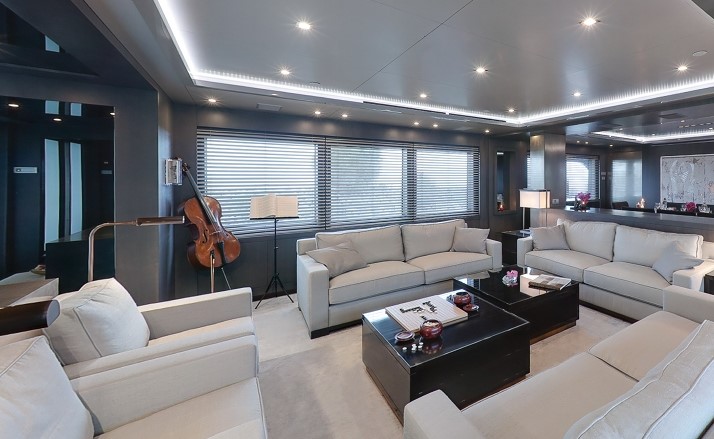 Another area of concern for you and your boat would be the interior area lighting. Obviously, you want to be able to see when you are out in the waters at night. However, we don't just give you the cheapest solution for this. We have only high quality lighting solutions that can create an amazing uniform look across all the areas of your boat. We get it, you want your boat to look incredible when you pull up to your dock and have people around it. There is nothing more awkward than having mismatched colors or intensities for all the different lights on your boat. This is often visible in boats that don't get service from us, because most people can overlook such crucial aesthetic details when picking out your lights. Our expert marine lighting company is dedicated to making your boat not just safe, but also stunning. This means that you can make almost any vessel look better than it ever has, just by simply choosing the right lights for it. Check out the images that we have across our site. These incredible looks just simply cannot be accomplished with low quality lights and fixtures. That is why we specialize in transforming your craft into something that you never thought could look so good.
Marine Lighting SuperStore
Stronger lights on your boat are not just great to increase your safety. We can plan out which color out of the spectrum would look best depending on the specific areas and colors of your vessel. Our expert marine lighting staff have accomplished the most stunning looks that you will find in Fort Lauderdale. We can make this happen for you, whether you have something large or just a smaller craft that you would like to look better. Call us anytime to discuss what kind of solutions we could offer you for your marine craft, many are surprised to hear how fast we can get the job done for you too.